Are distractions holding you back? Take the FREE assessment and discover the truth about yourself. If you're ready to become unhackable, check out the FREE training.   
Ever have an amazing idea?
If you're like most people then you started out excited, ready to implement that idea. But then something happened. Chances are you and your dream got sidelined or sabotaged somewhere along the way.
Maybe you attributed your lack of implementation to distractions or loss of focus? The brutal truth is:
YOU got hacked.
Humans getting hacked? Sounds mighty similar to a sci-fi movie—except that it's not. Hacking is when something gets unauthorized access to a system or computer.
Good thing humans aren't systems or computers—except that we are.
Think back to your younger years and you'll remember our bodies are made up of systems…(circulatory system, reproductive system, etc.). And many scientists refer to our brains as sophisticated types of computers.


Science fiction is converging with science fact and the majority of us are ill-equipped to successfully navigate this over-stimulated new world.
HOW WE'RE GETTING HACKED
Although distractions come in many forms, here are 6 ways our brains are getting hacked:
(1) SMART PHONES ARE HACKING US
According to a study conducted by the research firm Dscout, on average people touch their phones 2,617 times a day. (Heavy users do 5,427 touches.)
The average person spends a total of five hours a day browsing the web and using apps. This equates to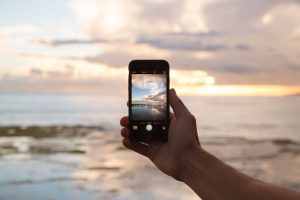 around a third of the time a person is awake, and is twice as often as many people realize.
Researchers also found smartphone use was typically confined to short bursts, with more than half of uses lasting less than 30 seconds. This means that people experience "distracted work" far more regularly than what Georgetown University Professor Cal Newport calls "deep work."
(2) MULTI-TASKING IS HACKING US
Multi-tasking is a myth. The brain can only do 1 cognitive activity at a time. This phenomenon, more properly understood as switch-tasking, decreases productivity by up to 40%.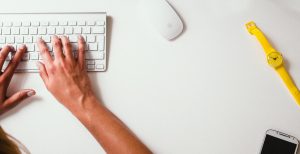 According to Forbes: "Researchers at the Institute of Psychiatry at the University of London studied 1,100 workers at a British company and found that multitasking with electronic media caused a greater decrease in IQ than smoking pot."
In a 2009 paper titled "Why Is It So Hard to Do My Work?" from Sophie Leroy, a business-school professor at the University of Minnesota reveals that multi-tasking literally produces "attention residue" or the inability to transition tasks effectively. This in turn saps mental energy, ruins concentration, and reduces overall productivity.
(3) VIDEO GAMES ARE HACKING US
According to The Entertainment Software Association annual report Americans spent $23.5 billion on video games in 2015.
(4) STREAMING VIDEOS ARE HACKING US
According to Reel In Reel, 11 billion hours is spent watching videos on Netflix every month.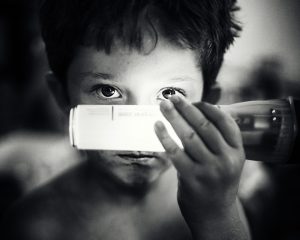 (5) ADVERTISEMENTS ARE HACKING US
According to an article in the NY Times, the average person sees 5,000 ads a day.
(6) DECISION FATIGUE IS HACKING US
Researchers at Cornell University discovered that the average person makes 226.7 food decisions a day. (Perhaps this is why influencers like Mark Zuckerberg and Barak Obama choose NOT to be hacked and pre-decide what to wear.)
OUR DREAMS ARE GETTING HACKED
Who's the next hack victim?
Aspiring authors are getting hacked. According to USA Today, 82% of the population dreams of writing a book. In reality, less than 1% ever do.
Ph.D.students are getting hacked. ABD stands for "all but dissertation," a description of a student who has finished coursework and passed comprehensive exams, but has yet to complete and defend the doctoral thesis. Today, the Ph.D. Completion Project estimates that the ten-year completion rate is barely over 50%.
You're getting hacked. Rich or poor, ignorant or educated, if you're breathing then you're in danger of being hacked. We all have ideas, goals, and dreams, but unfortunately most of us never implement them. And unless you find a solution then you're destined to repeat the same pattern. You'll stay stuck and frustrated unless you discover how to become unhackable.
HOW TO BECOME UNHACKABLE
In a society of increasing distractions, Unhackability© is the new secret weapon of super achievers in every field. Unhackability centers on 3 components: Idea | Focus| Flow
IDEA: Flawless Idea Anatomy
FOCUS: Deliberate Magnetic Focus
FLOW: Optimal Human Performance
Unhackability is quickly becoming the defining characteristic of the highest performing leaders and teams—those able to cut through the noise of life and close the gap between ideation and implementation. All others get hacked, experience frustration and stagnation, and suffer from irrelevance.
In a world where everyone is connected, anyone can be hacked. The only remaining question is will you?
————–
How are you getting hacked?
Take the FREE assessment and discover the truth about yourself.

If you're ready to become unhackable, check out the FREE training.